Jurassic World: Dominion Dominates Fandom Wikis - The Loop
Play Sound
"He who dares wins."
―Del's most famous quote
Derek Edward "Del Boy" Trotter was the co-main character in Only Fools And Horses. He was the older half brother of Rodney Trotter and was the head of the Trotter family. He was a brash, sometimes loud South London market trader. Del always aspired to be a millionaire and even was offered a chance once by his successful friend Jumbo Mills, whom Del had helped out when Jumbo emigrated, but was too loyal to his brother Rodney who was refused an immigration visa due to a conviction. Del was a petty con man who sold fake or stolen gear to local people, as well as to his mates. Del finally became a millionaire in 1996, but in true plonker style lost it in 2001, and the Trotters ended up as market traders again. Del Boy was played by renowned actor David Jason. Del became an author in 2015 when he published his autobiography He Who Dares.
Biography
Derek Edward Trotter was born on the 10 December 1945 in Orchard Street, Peckham, South London to Reg Trotter and his wife Joan Mavis Trotter, where Del was led to believe his birth was the most exciting thing since The Blitz. He was named after his two grandfathers Derek and Edward. In 1947 Reg and Joan got married at Our Lady Of The Divine Rosemary, Peckham, which he was present for.
Del's earliest memories are of his mum looking down at him, describing her as a glowing vision, like Marilyn Monroe with the sun behind her, and of her rocking him to sleep in her arms, singing a lullaby between puffs on a cigarette. During this time the Trotters lived in a two-up two-down on Orchard Street.
When Del was 4 or 5, Joan worked as a waitress in a small cafe around the corner from their home. Most mornings Del would stop off there and she'd sneak out a little cake for him as well as lard on toast for Reg. This was one of Del's favourite places as a child due to the place being filled with smoke and grease and the sounds of pans clanging and people coughing their guts up.
As a child he would explore local bomb sites with his mates, his best mate at the time being Colin Ball aka Trigger, but he hadn't gained the nickname at this point. One day he & Trigger found a couple of bullets so they stuck them into a vice and gave them a whack with a hammer. This day became what Del referred to as one of his many brushes with death, as one of the bullets ricocheted off a rock and came right back at him but it missed him by a couple of inches, instead hitting Trigger on the head, who was behind him at the time. This knocked him unconscious for a bit but he eventually awoke with a bruise on the side of his head but it didn't seem to bother him too much.
As a child Del attended Dockside Junior School, which he despised. On his very first day he got the cane. During his time there he got into many fights, including with one of his teachers. Education wasn't considered particularly important in the Trotter household back then according to Del, as demonstrated when he was asked to count aloud to twenty and upon reaching ten went into Jack, Queen and King.
At the Age of 11 Del got a paper round which included a "Spick And Span" for the weirdo in Marley Road. Del also used to sell stolen gear down the local markets, often bunking off school. Even his mum Joan would give him a rum and pep on occasions or whiskey if she was flush, but then call over to Del, telling him to get off home to bed for school in the morning. Del even was known to drink alcohol aged only 11 as he was hungover on the morning of his Eleven Plus exam.
Before the events of Rock & Chips, Del grew up in a terraced house in Peckham with his parents and aging grandfather Grandad Trotter, who was separated from his wife Violet Trotter, meaning that the pair had to share a bedroom.
In early 1960, an almost 15 year old Del was frequenting the local pub, The Nags Head. As the pub was slack in regards to drinking age laws, Del used to have the odd drink. In 1960, Del and his friends Jumbo Mills, Denzil Tulser, Trigger and Boycie left school and Del became a market trader. In November 1960, Joan Trotter gave birth to a son Rodney Trotter, a younger brother for 15 year old Del. Del used to sell knocked off Tom Jones LP's. Using his new reputation as music mogul, Del managed to blag a double date with Glenda & Pam, two girls from school. He dragged Boycie along so that whichever of the two weren't up for it had someone to talk to.
In December 1960, Del got engaged but this never worked out. Del was not yet 16. Del, Denzil, Jumbo, Albie, Trigger and Boycie all eventually excluded Roy Slater from their gang as Slater was a young police cadet in the early 1960's, and Del & his mates were michievious and didn't trust police officers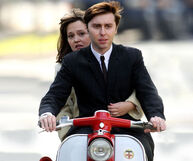 In July 1961, Del crossed paths with an old flame of his, Barbara Bird, and they went for a coffee together, where they agreed to continue seeing each other but only after Barbara returns from an upcoming trip. Seven months later, February 1962, Del met Barbara's parents, Bernard and Beryl, before taking Barbara out to dinner at The Golden Egg in Leicester Square, and getting engaged in the process. Soon, the Birds invited the Trotters over over for an engagement party, in which Del sympathised with Bernard for not liking Reg. But shortly after, Del was surprised and frightened when Beryl made a sexual pass at him, which resulted in Del and Barbara's engagement ending in disaster.
After Rock & Chips
In June 1962, Del was forced to return to school to do his O-level school exams, but rather skipped them to flog Tom Jones LP's at the market. He got 8 A's when he left school, this was also his official school leaving date. Del phoned up pubs in Oxford and Cambridge to make enquiries into their universities - and what the pubs were like in the two cities. One afternoon, Del came home from the market to find his entire family celebrating the eight straight A's he had received. But then, they remembered a letter they got from the school earlier to say that the A's all stood for Absent. When they found out, Joan was disappointed since she had big dreams for Del, who tried to explain to her that dreams do not require certificates. At the same time, an unsurprised Reg called Del a waste of space. But, Del would not stand for that, so he told Reg that if he had been more a man and looked after the family, Del wouldn't have had to go out and try and earn some money. After those words, Reg punched Del, who returned the favour by proceeding to beat up Reg in front of Joan, Grandad, Violet, and Rodney. Looking back, Del admits in his 2015 autobiography He Who Dares that it felt brilliant to beat Reg within an inch of his life for every single one of Joan's tears and every black eye she'd try to hide behind her sunglasses. While Reg spent a couple of days in hospital, Del spent a couple of days in Brighton to clear his head, but he eventually came home and apologised to both his parents, but now knew that Reg vowed never to hit Del, Rodney, or Joan ever again.
In 1963, Del Boy met Marlene at a betting shop down Lewisham Grove and they began dating, whilst she was actually seeing Boycie at the time. Del planned to take her on the holiday of a lifetime but one day she packed him in suddenly, yet the night before he had taken her to his flat so she could meet his mum and dad for the first time. Del never got his money back from the caravan site he had booked for their holiday. Marlene later married Boycie in 1969.
When Freddie "The Frog" Robdal died to September 1963 in an explosion during a robbery of a post office in Plumstead, Del was very concerned for his mother Joan, who began drinking heavily.
In early January 1964, Joan wouldn't get out of bed one morning due to her health being heavily damaged by her drinking habit, so Del called Dr. Becker, who came round to examine Joan before calling for an ambulance. As they waited, Dr. Becker told Del that his mother had an alcohol-related illness, which hit Del really hard, like a chair had been smashed over his head. Del then went to the hospital with Joan and even spent the night sleeping in the reception area. The next morning, Del called Grandad, and he and Rodney both turned up within the hour at the hospital to go with Del to see Joan, but Reg never showed up.
Even though Joan recovered briefly, the rest of the Trotters all knew that she didn't have that long to live. So, Del vowed never to leave his mother's side, even when she has to go into St. Mary's Hospice, Peckham, London. Del and Joan talked about everything, and Del bought his mother presents and surrounded her bed with daffodils, anything to see that smile from Joan one last time.
In 12th March 1964, Joan Mavis Trotter died after a long illness, and Del held her hand until the end. A few days after Joan's death, Del went for a walk just to be by himself, while Reg cried over the fact that the "little" woman he hated had been the backbone of the Trotter Family. Rodney would follow Del out of the precinct and to a park wall where they sat for an hour. Rodney asked Del where their mother was, and Del said that she'd gone to Cornwall. Del would buy Rodney an ice-cream with a flake with his last 6p, making Del realise that he wasn't completely useless after all, even if he was flat broke.
Lazy, sleazy Reg Trotter then walked out on his family a few months later on the 12th of July 1964. He even took Del's birthday cake. Del was too numb inside to get angry at Reg, but pleased to know he was gone for good.
As Grandad was an out of work lamplighter waiting for gas to make a comeback, Del had to bring his much younger brother Rodney up. He clothed him, fed, him, picked him up when he fell down, and wiped his... tears away.
That same year, Del met June Snell. Del, June, Albie Littlewood and Albie's girlfriend Deirdre used to hang around together. In September 1965, Albie's body was found on the railway line as he took a shortcut across the railway line. Del always thought Albie was going to meet him in the pub. Actually he was on his way to meet Del's girl June. June swiftly left Del after Albie's funeral. She was pregnant at the time. This all came back to haunt Del 19 years later, as Del was also seeing Deirdre.
In about 1965, Del and Jumbo Mills set up a fish stall outside The Nags Head called Eels On Wheels. They had dreams that every pub in London was going to have a stall outside called Eels On Wheels. But the health inspectors closed the stall down, and parents used to worry that their fish was related to Flipper and Squiddly Diddly. So after their business was shut down for good in 1967, Jumbo decided to emigrate to Australia. Del gave him £200 to help him. This helped Jumbo become as rich as hell years later and he wanted to share his riches with Del.
In 1968 or early 1969, Del dated Pauline Harris. She was always seeing other men and Del had more fights than John Wayne. Del also believed in god and gave money towards funds for a new roof for the church. Seeing as he nicked the old roof, he saw the donations as penance. Del and Pauline later split up.
One time Del was allegedly stabbed outside a dance hall. A 3 inch gash in his shoulder but he never went to hospital. He treated it himself, with TCP and a flannel. He did not report to to the police as he was engaged to her at the time. Anyway Del would never die, he was not the type.
Only Fools & Horses (1981)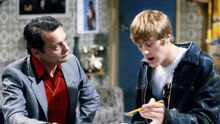 In 1981, Del was 36 and still a bachelor but young enough to have ambitions. In the first episode "Big Brother", Del sees his brother keeping accounts for Trotters Independent Traders and tells him to stop, as that is evidence in case the tax man comes snooping, as TITCO is not a legit company. Del and Rodney go to The Nags Head and see Trigger who is selling some briefcases. Del agrees to buy 25 of them for £200 all told, initially only offering £175, hoping to cheat a gullible Trigger, but Rodney saying the calculator says 8 X 25 is £200.
It soon emerges that not only were the cases stolen, they are also rejects; the combination for them is on the inside. Rodney advises Del to throw them in the river and then suggests to Del that he be made the partnership's financial adviser, on the grounds of him having two GCEs in maths and art. Del, however, is not happy about this due to Rodney's behaviour regarding the briefcases. Rodney worries Del is not respecting his opinion enough. Rodney says he has pianist fingers, Del says they break easily. The row between the brothers is soon made worse by the latter's buying a cheeseburger for Grandad instead of an Emperor burger due to lack of funds. Grandad gets angry with Rodney as well, and Rodney decides to leave the partnership and venture to Hong Kong. He wishes to go there to see a girl, "Shanghai Lil", who was at art college with Rodney but was deported after they were caught smoking cannabis.
The next morning, Del is told by Grandad that Rodney left a note to say he had gone to Hong Kong to try and find "Shanghai Lil". Over the course of 5 days Del trawls London, looking for Rodney and attempting to sell the briefcases, having already previously failed with his telephone contacts. Returning home after having failed to achieve either goal, he is soon joined by Rodney, who only got as far as the Shangri-La doss house in Stoke Newington due to running out of money and forgetting his passport. After they make up, Del informs Rodney that he took his advice and threw the briefcases in the "bleeding river", but they floated.
Some time after this but still in 1981, Del Boy begins to believe the future lies in the secondhand motor trade. This leads him to visit Boycie and buy a clapped out car off him for £50. Boycie asks Del if he can store his new E Type Jaguar in his garage for him for a week, it is a present for his bit on the side. Del agrees to this. 
Rodney takes the £50 car for a test drive and almost crashes due to the brakes being dodgy. Del then decides to sell the car for £200. A short time later an Australian man begins crticising the state of the car when Del emerges and says a 500 miles test drive was done on it. He says the car has a one speed wiper and that the previous owner was a vicar who had left his bible in the glove compartment. The Aussie buys the car.
Del gives some of the money from the car sale to Grandad but Rodney refuses his share as he said the car was dodgy, the brakes never worked and the money is blood money. Rodney is dressed up to go up West and Del agrees to join him, borrowing Boycie's Jag to impress any ladies they meet. While in a bar, He persuades Del to go and pay for the Aussie to have his brakes fixed on the car he sold him. Del reluctantly agrees to this. Two "women" are sat at the bar with their backs to Del. Rodney asks Del to chat them up, to which he does but quickly returns telling Rodney to drink up as they are leaving. Rodney is pleased with Del for pulling the 2 women and asks if they are ravers. Del says "No they are a couple of geezers". The 2 people are transvestites.
At another nightclub Del and Rodney get chatting to some real women this time. Del pretends he is a tennis player. When a girl, Nicky asks him which he prefers, Astro Turf or grass, about tennis courts, Rodney says he never smoked Astro Turf, thinking Nicky is talking about drugs. Del calls Rodney a wally. Del then says he is not a tennis player really but a Concorde Pilot.
A couple of weeks later, Rodney picked up Del from a dinner party he had attended. While there, Rodney is introduced by Del to Vimmal Malik, an Indian man who is looking for business opportunities, much to Del's interest. Outside, the Trotter Brothers become involved in a dispute between Vimmal and Mr. Rham, another Indian man who seems to have a grudge against Vimmal. During the fight, Rham's large bodyguard tries to intimidate Del with faked karate moves, but Del distracts him and hits him in the groin. Further investigation causes Del and Rodney to discover that Malik and Rham are from rival families, each of whom makes claim to an ancient statue, of the Hindu God Kubera of great sentimental and financial value. Malik has the statue, but Rham wants it and informs Del that he is prepared to pay £4,000 for it. He is unable to make such an offer directly however, due to the caste system preventing him from speaking to Malik directly. Sensing an opportunity to profit, Del agrees to act as a go-between for Rham.
Del speaks to Malik, informing him that Rham is prepared to pay £2,000, with his intention being to keep the other £2,000 for himself. Malik eventually accepts the offer, but is unwilling to hand over the statue before receiving the cash. A problem emerges when it becomes clear that Rham is equally unwilling to hand over the money before receiving the statue. At this point, Rodney attempts to convince Del to let the deal go, but Del is unrelenting and decides to raise the £2,000 himself by selling off unwanted or unneeded items from the flat. Eventually he succeeds in convincing Rodney to go along with the plan.
The money is duly raised and paid to Malik, and the statue handed over. When the Trotter Brothers return to the restaurant Rham supposedly owns, however, they find that he is gone - and that he does not own the restaurant and never did. The waiter there, who is the real owner of the restaurant, informs him that the cheque provided by Rham bounced, and that enquiries as to his accommodation revealed Rham had left there as well, leaving three weeks rent unpaid. Adding to the Trotter Brothers' woes, the owner examines the statue and reveals that they cost just £17 on Portobello Road. Realising the extent of their loss, and that they cannot report the pair to the police, Del and Rodney leave the restaurant dejected and without options, realsiing theyve been conned out of £2000 by Mr Rham and Vimmal Malik.
Later that year he bumped into a ex-fiance called Pauline Harris in The Nag's Head and the pair got back in touch. Pauline tells Del that she got a job as an air hostess in San Francisco after her husband Bobby Finch died. Del decides to arrange a date with Pauline so they can be together just like old times, but Rodney remembered how she messed Del up the last time they were together. Later that night, at Nelson Mandela House, as Grandad and Rodney talk about how much trouble Pauline is, Del comes in and announces that he and Pauline are getting married, and that Pauline will be staying with the Trotters.
The next night, Del decides that he and Pauline will have to apply for a house of their own after notciing that Pauline gets on Rodney and Grandad's nerves by refusing to cook for both of them. The next morning, the Trotters fled to Clacton in Essex when Del realised she was trying to kill him after persuading him to take out a life insurance policy when combined with the news from Trigger that Bobby Finch died of food poisoning. They decide to stay at their Auntie Rose's house for five days but realise that the real Auntie Rose had moved many years ago. Nevertheless, the Trotters still stay at the cottage under the pretence of being the adopted children of Joanie Hollins and her Jamaican husband, even though they have no idea who these people are. Pauline later fled the area but left a huge telephone bill by calling Tim the Talking Clock in America.
A little while later,Del tried to set up Trotters Ethnic Tours by giving Rodney a job as a nocturnal security officer under the company Trotter Watch, which provides a free security watch over the bus depot in exchange for a double decker bus that Del can lend out. With the deal closed, Del got his bus and assigned Rodney as the driver, whislt he himself will be the tour guide and Grandad was put in charge send the leaflets to every part of London.
The next day, while the tour bus is ready to go, nobody turned up. Despite this, Del bets Grandad £50 that the tourists will show up. Throughout the day, Del tells Rodney and Grandad that he'll take the tourists to the house where Sherlock Holmes was born, and to North London where Jack the Ripper was "buried". After a while, Del stands on the top floor of the bus and explains to Rodney and Grandad his dream to become a millionaire. He claims to have had a vision in which he sees himself standing on the balcony of a tower block, with the initials of his company in giant flashing lights. As soon as Rodney points out that Trotters Independent Traders spells out "TIT", Del decides to just give up and go home.
As the Trotters get back to Nelson Mandela House, Del finds out the real reason why nobody came: Grandad threw all the leaflets in the rubbish chute. Enraged, Del threatens Grandad with violence and Rodney starts chasing after his brother, trying to calm him down.
Following this disaster, Del purchased a pile of bricks and discovered several boxes of lead underneath, Rodney discovers in some old paperwork he found with the lead that it is for a do-it-yourself nuclear fallout shelter. Rodney persuades Del that, with a potential World War III looming, they should build the shelter rather than sell it. Del agrees and over the following weekend they built a nuclear fallout shelter on the roof of Nelson Mandela House.
On Christmas day 1981, the Trotters have a turkey that they believe to be fairly cooked until it's revealed Grandad forgot to take the giblets out. The Christmas pudding is no better as Grandad burnt it so Del and Rodders decide that dinner is over.
Later that night, Del is awakened by Rodney who asks him if he wants to go to the local Monte Carlo Club in Newcross. Del rejects the idea, saying that they can't leave Grandad alone, only for Grandad himself to go out shortly afterwards to an OAP's party, as he is sick of his grandchildren fighting. With this excuse, the Trotter Brothers head out.
Later at the nightclub, Rodney spots two women, one of whom he fancies. He reads his book before he goes, to which Del teases him, and Rodney ignores him and makes his move. Del embarrases his younger brother by shouting at him halfway across the dancefloor, and Rodney gets annoyed with Del's embarrasment towards him. Rodney and Del eventually go to talk to the women, but find that two other men have already beat them to it and the women dance with them, much to Del and Rodder's horror.
1982
In 1982, Del & Rodney went on a double date with two girls; Del was with the faughter and Rodney with the mother. during this date a riot broke out at the place they were at, which police had gotten involved in, leaiding to Rodney meeting and asking out one of the policewomen called Sandra, much to Del's horror. They later broke off the date after Sandra gave them 24 hours to clear out any hookie gear they had after giving her a stolen watch from a collection that Trigger had gotten for Del.
Following this, Del along with Rodney and Grandad attended the funeral of Trigger's grandmother Alice after discovering that they would be the only other mourners. After the funeral, the Trotters and Trigger hang out at Alice's house, and Trigger tells the Trotters the story of how Alice had an affair with someone else while her husband Arthur was away fighting in the war. Among the many things in the house are two urns that Del can sell.
Back at the flat that night as Del comes to the conclusion that the urns are valuable, Grandad looks in one of them to see the ashes of Trigger's grandfather Arthur. Then, Grandad comes clean as he tells his grandsons that he was the other man who Alice had the affair with while Arthur was away, because his wife Violet had left him at the time. When Arthur found out, he told Grandad that he would come back and haunt him someday. Del and Rodney do not believe that Arthur's ghost could've found Grandad, and go to bed.
That year the Trotters went abroad to Spain but Grandad was arrested, what he thought was for gun running in 1936 but for jay walking.
In November 1982, Del began to date Heather but she was still in love with her husband who wanted a second chance. Del called off the relationship. Heather offered for del to say a proper goodbye to her son but Del felt he would be too upset to do so. Heather and Del broke off contact and she moved away to be with her husband in Hampshire.
In 1983, Del was conned by Miranda Davenport and almost got into trouble while on holiday with Rodney and Grandad, when the max axe fisherman killer struck. Later that year, Del's old school enemy Roy Slater was back in Peckham. Slater was a Detective Inspector and wanted to find out about a stolen microwave. Rodney, not knowing who Slater was, said Del was coming to the pub but got involved in some business with a microwave. Slater visited Del and tricked them and then arrested Del, Rodney, and Grandad. Slater said if Del did not give the name of the microwave thief he would stitch Rodney up for drugs, seeing as he had a cannabis conviction. Del said he would be one of his informers if he gave the name. Slater said if Del ever stepped out of line he would tell the villains Del is an informer and have him killed. Also if Del and Rodney went to jail, he would have Grandad assaulted. Del applied for immunity from prosecution and said he nicked the microwave. Slater then left the area for a while.
In December 1983, after 18 years, Del and Rodney's dad Reg Trotter turned up again. He claimed he was dying. Del and Rodney found out the truth and sent him packing. Although Del gave him some money to help him on his way.
In 1984, Del wanted to go into the oil industry so he bought an oil rig for £400 or so he thought. Turned out he had been conned, as oil rigs cost more like £400 million, not £400.
Series 4
By 1985, Del was reunited with old flame June Snell. He had last seen her in September 1965 and she was pregnant. Del thought he was the father of Debbie Snell but June later said it was his old friend Albie Littlewood. At the same time, Grandad was in hospital. He soon died and in February 1985 the Trotters united in grief. At the funeral, an old sailor with a beard introduced himself as Albert Trotter, younger brother of Grandad. He later moved in after his nephew Stan Trotter and his wife Jean Trotter abandoned him. As the Trotters were so hard up, Albert fell down a cellar to claim compensation but the courts revealed he had several previous claims. He wanted to get Grandad's headstone. A few more of Del's schemes went belly up such as the Louvre doors.
In late 1985, 40 year old Del Boy was offered a big deal by Boycie and Abdul Khan. They offered him £15'000 to go to Amsterdam in Holland and bring the diamonds back. Del was reluctant but later agreed. However Roy Slater was back policing the area and a Chief Inspector. He knew there were some diamond smuggling rackets and the people behind it were Boycie and Abdul. Slater did not know who the courier was. He did not suspect Del at first. Slater had all the airports covered so Del decided to go by boat, a schooner. Albert was the captain. They reached Holland, Del did business with Hendrik Van Kleefe. On his return they were surrounded by coppers and it was revealed Slater was behind the schemes as he wanted to retire early in style. He took the diamonds rather than have Del, Rodney, Albert, Boycie and Abdul banged up for 5 years. PC Terence Hoskins set Slater up as the police suspected him. Slater was arrested. Del was paid by Boycie but thought the money was fake and threw it out of the window.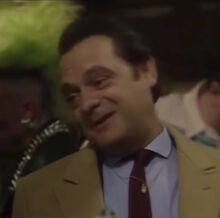 A year later in the summer of 1986, Del took German student Anna under his wing. She was pregnant and as Boycie and Marlene wanted to adopt, Del saw £££ signs. The scheme went belly up as usual.
Del then faked a Miracle to help save St Mary's Hospice. One night the Trotters were held hostage by Lennox Gilbey but it was a scam between Lennox and the staff to get the money as the manager was hard up. Lennox was offered a security job there after Del said that he should get a job or he will go to the police, plus the money for the 1000'000th customer winning. That year he saw Lisa, Triggers niece. Del and Rodney fell out over it and Del went hang gliding. After briefly dabbling in the video industry, in October 1986, Del's old friend Jumbo Mills returned after 19 years in Australia. He offered Del a partnership as Del had given him £200 to emigrate in 1967 and Jumbo was now a millionaire. Del agreed but realised he could not leave Rodney as due to his drugs conviction he was refused an emigration visa. In late 1986, Del mucked up Rodney's date with "posh tart" Victoria, daughter of Sir Henry Marsham, Duke of Maylebury. Del embarrassed Rodney at the dinner at the country mansion but this was a ploy to protect Rodney as they would find out about his cannabis conviction and if he refused to leave Vicky they would send out a hit team. Del's plan may have been to screw money out of the Duke.
In late 1987, the Trotters were trying to flog computers. Del got Rodney a job as a chief mourner to Mr Jahan. At Triggers niece Lisa's wedding, Del met old friend Reenie Turpin, Del's mums best friend. She mentioned Freddie "The Frog" Robdal, who befriended Joan in about 1960 when her and Reg were going through a rough patch. Reenie said when Robdal died in a safe cracking incident he had left the gold to Joan. Reenie said that Rodney had a resemblance to Freddie Robdal. The gold was later revealed to be buried at sea. It seems the legacy finding was later abandoned.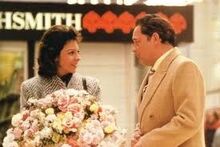 A few weeks later that same year, Del signed up to a dating agency. He had made a lot of money recently. Rodney had a date with Nerys Sansom. Del paraded as Derek Duval and at the dating agency, was recommended to a woman called Raquel Turner. They met at Waterloo Station. Del pretended he was a millionaire. Raquel was a small time actress and also a stripper. Del was annoyed at her for not telling him she was a stripper. Rodney was chased by yobs when driving Nerys around and Del later agreed to meet up with Raquel again or she would go on a tour in the Middle East. Del mistook 2 coppers for strippers, thinking Albert had organised it as a revenge ploy for Del organising strippers at his birthday party. Del was arrested after ripping the female coppers blouse open. He was on his way to visit Raquel and she left for the Middle East and Del lost contact with her.
Soon after, in early 1988, Del saw a film called Wall Street which had a character called Gordon Gekko in it. Del started using a yuppy image, red braces, trendy trench coat and smart shirts and ties plus an aluminium briefcase. Meanwhile Rodney started going to evening school to try and break away from being Del's dogsbody down the markets for Trotters Independent Traders. Del started attending wine bars and one time went to lean on the bar flap but did not know it had been lifted up by the barman so he fell arse over head. Trigger was with him. Rodney met a woman at evening school called Cassandra Parry.
Del managed to blag 50 dolls off his mate Denzil but did not know they were inflatable until he opened up the packaging. They ere filled with explosive gas and Del and Rodney dumped them on wasteground. Del then met a retired jeweller called Arnie. Del did some business with him and put together a multi national consortium, well Boycie, Mike from The Nags Head, Trigger and Albert. They planned to double their money by buying the gold chains for £12'500. Arnie had a heart attack and was rushed to hospital. As the ambulance hurried off, no one knew what hospital they took him to and as Arnie's surname was not known, the money vanished. It later turned out Arnie had faked several heart attacks to get some quick dosh.
A week or so later Del started applying for every competition possible, Spot The Dog, Corn Flakes. 12 years before Rodney had wrote his name on a painting of The Marble Arch At Dawn and when Del saw it he entered Rodney for the competition. They then won a trip to Majorca, but Rodney had to pretend to be 14 and Cassandra had to pose as his common law stepmother. Del enjoyed winding Rodney up and when they thought they had won £1000'000 they were told no money could be given as Rodney's name was on the ticket and he was under 18. As Del had doctored all his documents, they could not prove his real age.
Upon their return from Majorca, Del carried on his yuppy image but started getting stomach pains. He blamed it on Yuppie Flu but was secretly worried. Also he had not paid the rent for 3 months and was being threatened with eviction. He tried to earn money by arranging seances with medium Elsie Partridge. Del refused to go to the doctor until Albert told Elsie to pretend she got a message from his late mum saying he had to go to the doctors. Del went to the doctors but said he was a vegetarian health freak, and had 1 cigar a year. The doctor admitted him to hospital and Del was very worried, he thought he had AIDS due to his promiscuous past. Dr. Robbie Meadows heard Del's name by accident and as he was the family doctor, he read Del's reports which said he lead a healthy lifestyle when in reality he was a wheeling dealing Pina Colada lout, curry king, cigar smoker and woman magnet. Del was diagnosed with Irritable Bowel Syndrome. He was mightily relieved and cried tears of joy, as he knew deep down that there was nothing seriously wrong with him, just a severe case of Yuppie Flu after all. Del had to take a more sensible diet. Rodney then announced his engagement to Cassandra.
Little Problems
In August 1988, Rodney failed his diploma but Del bribed the teacher to pass him. Rodney then got a job at Cassandra's father Alan Parry's printing firm as a computer programmer, no more being Del's dogsbody down the market. Del knew Boycie owed him money but then got involved with The Driscoll Brothers, who thought Del was trying to con them over some phones. He tricked Boycie into thinking it was the VCR's Boycie sold him so Boycie gave him £3000. Del took a beating rather than let Rodney down over the promised £2000 flat deposit. Del witnessed Rodney walk up the aisle. Rodney had flown the nest, he now had a good job, nice flat, new wife, and Del was proud of him, though sad to see him go.
One year later, in August 1989, Del organised the annual Jolly Boys Outing. Rodney was now the Head Of The Computer Section at Alan's printing firm and was doing really well. Del was still flogging hooky gear down the markets with Albert having taken Rodney's job. However, Cassandra was friendly with her boss from the bank, Steven The Yuppie. Rodney hated Steven who was always flirting with Cassandra.
On the beano to Margate, the coach blew up when no one was in it after Del sold the driver a dodgy car radio.
There was a rail strike and the last bus back to London had gone by the time the gang arrived at the bus stop at 7:40pm. They had to spend the night in Margate. Rodney was worried that Cassandra would get lonely and invite Steven round. While at a nightclub Del, by chance saw Raquel on stage and he was back in touch. She had got back to England 6 months before. On the return to London the following morning, Rodney returned home and saw Steven in his flat and punched him, until he saw his wife Joanne was there making coffee. Rodney was thrown out and moved back in with Del. Raquel soon moved in with Del.
1990 - 1991
In February 1990, 6 months since the beano to Margate, Rodney was back with Cassandra but there was still friction. She thought Rodney was being a bit of a chauvinist, wanting his dinner on the table when he gets home from work. They had another row and Rodney yet again went back to Del's flat. He started drinking with his mates, and Mickey Pearce suggested Rodney ask a girl out to make Cassandra jealous. Rodney took Del's van to the local exhaust centre and asked Tanya The Kwik Fit Receptionist out on a date. Del informed Cass but Rodney said he decided to not go through with the date. Del tried to tell Cassandra but it was too late and she threw Rodney out. Rodney was mad at Del but later agreed they both mucked this up and Del took him back to the flat.
During this time, Cass took a break to Spain, whilst Del organised a honeymoon suite for Rodney and Cass upon her return to Gatwick but due to Cassandra's plane being diverted to Manchester Albert did not tell Cass that Rodney was staying in some hotel. This meant she would think Rodney was going caso with some tart. Rodney tried to ring Alan but had no luck. In the end, Cass somehow found out the truth. She still stayed with her parents. Rodney and Cass went for a meal and they got back but that night he was escorting one of Del's exes to the taxi and Cass drove past and saw him. She dumped him. Rodney, for the umpteenth time, went back to live with Del. He was worried that Alan would sack him over the marriage problems. Rodney tried to hand in his resignation so Alan would refuse it, knowing Rodney was too important to the firm but Alan accepted it. Rodney the plonker lost the highly paid job he had for the past year and a half, as a computer programmer. Del was angry at him and said how managed to gain a good job, wife and flat and now he has thrown it all away. Del then found out he was going to be a dad again. Del managed to earn extra money by pairing Raquel up with Tony Angelino, who could not pronounce his R's. Del temporarily employed an out of work Rodney as his sweeper upper.
In January 1991, Del was invited to a school reunion, of which no one knew who had arranged it. Turned out it was Del's old school enemy Roy Slater. Roy tried to convince others he had changed and in the end Del forgave him until he found out Slater was Raquel's much referred to but never identified husband. Raquel confirmed this and said that Slater was her married name. Prior to this, she had never told Del her married name as Del kept saying "Let's change the subject" when she discussed her marriage. Slater said he had an inheritance coming through and also hinted that Del's business clients would never trust him again if they knew he was seeing the ex wife of an ex copper, hinting that he would tell people. Del tried to keep Slater sweet and he knew the divorce proceedings were being filed and when Slaters wallet was left lying about, Del stumbled across a post nuptial agreement Slater wanted Raquel to sign, and that his inheritance was 10 stolen diamonds pugged away in a Bond Street merchants. This meant Raquel had to sign the form or Slater would blab to everyone he is her ex husband, thus tarnishing Trotters Independent Traders. Del and Rodney had one up on Slater and said they got a photocopy of the letters. Del said Slater could keep his money but was to divorce Raquel, leave her alone forever, leave Peckham forever and never return and to keep his mouth shut that he was married to Raquel or they would go to the police and this time Slater could get a 10 year prison term. Slater agreed to the deal and left Peckham that day, forever.
Shortly after, Del bought a Capri Ghia so Raquel would be safe when going shopping, rather than walk and risk being mugged. At the same time, a depressed and out of work Rodney wanted Del to take him back on as his dogsbody down the markets again. Del agreed and said he wanted Rodney to clean his new car. Albert was then "mugged" one night and Del vowed revenge until it turned out Albert had a fight with an old school enemy over Marlene's mum Dora Lane.
In February 1991, At the hospital, Del and Raquel wait in the delivery room, while Rodney and Albert wait in the corridor. A group of hospital staff enter the delivery room, and they and Del help Raquel finally give birth to a boy. Albert and Rodney enter the delivery room to meet Del and Raquel's newborn son, Damien Derek Trotter. Rodney reacts horrified as Damien looks at him (as O Fortuna plays in the background). Del then takes his son, goes to a window, and looks outside into the night sky. Del tells the spirit of his late mother Joan about her first grandchild, and tells Damien that he has a loving family, and that this time next year, they will be millionaires. After the credits, there is a group shot of Del Boy, Rodney, Raquel, Albert, and Damien.
At the hospital, Del and Raquel wait in the delivery room, while Rodney and Albert wait in the corridor. A group of hospital staff enter the delivery room, and they and Del help Raquel finally give birth to a boy. Albert and Rodney enter the delivery room to meet Del and Raquel's newborn son, Damien Derek Trotter. Rodney reacts horrified as Damien looks at him (as O Fortuna plays in the background). Del then takes his son, goes to a window, and looks outside into the night sky. Del tells the spirit of his late mother Joan about her first grandchild, and tells Damien that he has a loving family, and that this time next year, they will be millionaires. After the credits, there is a group shot of Del Boy, Rodney, Raquel, Albert, and Damien.
At the hospital, Del and Raquel wait in the delivery room, while Rodney and Albert wait in the corridor. A group of hospital staff enter the delivery room, and they and Del help Raquel finally give birth to a boy. Albert and Rodney enter the delivery room to meet Del and Raquel's newborn son, Damien Derek Trotter. Rodney reacts horrified as Damien looks at him (as O Fortuna plays in the background). Del then takes his son, goes to a window, and looks outside into the night sky. Del tells the spirit of his late mother Joan about her first grandchild, and tells Damien that he has a loving family, and that this time next year, they will be millionaires. After the credits, there is a group shot of Del Boy, Rodney, Raquel, Albert, and Damien.
Del became a dad to Damien Trotter and Rodney finally got back with Cassandra, but was still Del's dogsbody. Old habits die hard. Rodney was to receive a payout from Alan's firm
Miami Twice Part 1
Six months later, Damien Trotter is baptised at the local church. After the service outside the church, Del Boy sees £££ signs yet again and has a scheme to save the vicar money. In the vestry the vicar who baptised Damien says he blesses the Communion wine but before he blesses it, the wine is just ordinary wine. Del does a time and motion study of the wine and comes up with an idea of blessing it by the lorry load, thus saving the vicar many hours. He offers to sell the vicar the wine cheap. Del Boy then slips him a few quid for the christening then hurriedly leaves, knowing the vicar was trying to butt in with questions about the scheme, ones Del may not like.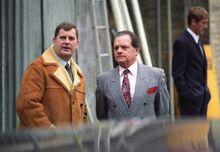 As Del is leaving the church Mickey Pearce offers to do Del some good turns in the future. Del offers him a challenge, babysit Damien. That evening at the Nags Head Rodney and Cassandra have a chat together in the pub garden, talking about their marriage troubles. In the pub Boycie says how he has got Del to take him to the airport as all his trusted friends were busy. Back outside Cassandra says how she would love to go to America. Del meanwhile has said he will pay Rodney's payoff into his account tomorrow.
A few days later at Sid's Cafe, Del meets Rodney, who is yet again giving another lecture about the state of the world. Del says he had lunch with Cassandra and she was saying how she would love to go to America. He says after the meeting he went down the travel agents and booked two tickets to Miami for Rodney and Cassandra, on Rodney's payoff money from the printing firm. Del says to Rodney to take her out to dinner and throw the tickets on the table and say he is taking her to MIami. When Del says he took money out of Rodney's account, an angry Rodney gets up but ever sharp Del says "Dont you dare thank me. No worries, I can forge your signature as easy as that".
The following night Del comes home, having trouble with the wine deal, he had sold them white wine, unsuitable for Holy Communion. Rodney comes in and says that Cassandra cannot come to Miami that week as she is attending a seminar at the bank. The tickets are also non refundable but Rodney says he may still go. Rodney goes off to have a shower and Del has volunteered to take Cassandra's place. Raquel hears him say this over the baby intercom and smiles, knowing what Del is like, even though she said to baby Damien that maybe Del could go with Rodney. Del also says the tickets are non transferrable after Albert says Mickey Pearce could go with Rodney. This means Rodney has to go with someone named Trotter. Raquel suggests to Del why dont he go with him. Del pretends to say no but when Raquel persuades him, knowing he wants to go really, Del becomes excited. He then pretends he wont enjoy it as he is only doing it for Rodney. When Rodney comes back form his shower, Del happily announces he is coming to Miami with him. Rodney does not beat around the bush and says "No you bloody ain't". Del takes Rodney into him and Raquel's bedroom and asks what his problem is. Rodney says he is not going 4000 miles across the Atlantic Ocean with Del is his earhole all day and night. Del starts explaining he is now changed since their last holiday, where he shouted at women, got drunk and got him and Rodney into fights. After much reluctance, and
much persuasion from Del Boy, Rodney finally agrees to let Del come with him.
A few days later at Gatwick Airport, Del and Rodney are waiting for their plane to Miami. As they board the plane the meet Richard Branson. They then get on the plane ready for the 9 hour flight to Miami, a holiday to remember.
Miami Twice Part 2
With Del Boy and Rodney having arranged a holiday to Miami, this one takes place predominantly in that location. It emerges that boss of a local mafia family, a Don Corleone parody named Don Vincenzo "Vinny the Chain" Ochetti, is on trial and facing life imprisonment for murder, kidnapping and drug trafficking. Ochetti is also a Doppelgänger for Del Boy (and is thus also played by David Jason). When his son Rico is with members of the family in a bar, they spot Del Boy. Befriending him and Rodney, they hatch a plot to assassinate Del with the intention of fooling everyone into thinking that the Don himself has been murdered, thus sparing him the trial and likely imprisonment.
After arranging for their camper van to be robbed, the group invite Del and Rodney to stay at the family mansion. Over the following days, several attempts to assassinate Del, including shooting him in a beach-side restaurant and sending him off on a jet ski with a broken throttle, prove unsuccessful.
Meanwhile, Rodney gets in touch with Cassandra and during their conversation learns that Del knew Cassandra would be unable to go on holiday that particular week and therefore booked it to wangle himself a free holiday with Rodney's pension money. A furious Rodney bumps into Ochetti and believing him to be Del shoves him up against the wall and promises to make him pay. However just after the confused Don leaves, Rodney meets Del, who admits to Rodney that he wanted to run away from England to avoid repercussions from the Church for selling them the white wine. Rodney however is unable to understand how Del got back into their room as Rodney got there first and locked the door whilst Del is also wearing different clothes. Rodney begins to think there is someone in the mansion who looks like Del.
Whilst browsing around the family mansion, Del discovers who Rico's family really are after inadvertently being left in a meeting with two Colombian drug barons by Rico, who mistook Del for his father. After the meeting he also informs Rodney of Rico and the family's true nature. Realising he has just threatened the head of a mafia family, Rodney agrees to quickly leave and the two brothers escape through the window and flee, ultimately ending up in the Everglades, dodging the gangsters and a vicious alligator where they meet the holidaying Boycie and Marlene. Despite being shot at by the gangsters, they manage to escape.
After pinning the drug dealing papers on the park ranger station's door, the Trotter brothers go straight to the airport and wait there until their return flight to England, where it is revealed on a news programme that Ochetti had been found guilty on all counts, and Rico was arrested for illegally hunting in the Everglades. Upon returning home, Del Boy and Rodney find stacked boxes of white wine in their flat, as well as a relieved Raquel and Albert.
1992-1993: Relationship worries, money worries, a spring venture, and a bad tooth.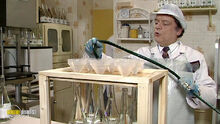 1992 was a tough year for the Trotters. By the summer of 1992, they were not buying or selling anything and by November, they were in dire straits. They had not bought or sold anything for months. Del owed the casino lots of money and found he was now the owner of the flat after all his paperwork came through, 4 years after his application to buy the flat. Only Albert's pension helped keep the Trotter family afloat. Del was also told to clear out Grandad's old allotment or face jail. Del came up with a scheme to "discover" a urban spring and sell the water. Myles was a local businessman who was conned into thinking the water was real. Del began to sell tap water. In the end, the Trotters had made a lot of money. But, that all went down the drain in early 1993 when a team of council inspectors accused Del of selling contaminated water to the public. It was revealed in Del's 2015 autobiography He Who Dares that health inspectors found out that Del was selling contaminated water to the public. Due to drinking it, Raquel went bald and Rodney got sick. Cassandra was suspended at her bank, while Myles went into hiding. Solly Attwell told Del that he could go to jail because of this. A week before the trial, Del visited his mother Joan's grave, and the case against him was miraculously dropped due to lack of evidence. In the aftermath, Raquel's hair grew back, Cassandra's suspension was lifted, Rodney made a recovery, Myles came out of hiding, Del was left broke due to paying Solly, and both Grandad's Allotment and the Peckham Spring were both destroyed in a small earthquake. There were only a few tremors but enough to destroy the allotment.
Del got hold of Solly Attwell to put together a case more airtight than Boycie's wallet for Del's upcoming trial. Del would then head to the cemetery to have a comforting chat with Joan. One week after that, the case against Del was dropped cue to lack of evidence, and the Trotters were left flat broke again due to Del paying Solly for his work. Del and Raquel's relationship was also damaged in the process.
In late 1993, Del was going down the pubs every night and the casinos. Raquel and him had relationship troubles and Del had a sore tooth. Raquel left him after Del came in at 8am one morning. Turns out Del was doing these nightclub jaunts as a phase because he was putting a deal together over some VCRs and did not want word slipping out as he had competitors. While at a dentist, when he was temporarily split from Raquel, Del asked Beverley out on a date. Rodney was horrified and Del agreed to break off the date, leaving a message on her answer phone. He then thought Bev was stalking him because he made a date with her then gave her the elbow. Del and Raquel later reconciled after he agreed to change. By chance, Bev met Raquel and swapped Damien's highchair for Bev's answer phone. Bev had left the message from Del on the machine. Rodney said the swap was a good deal and plugged the machine in on Christmas Night when they were all celebrating in the Trotter's flat. The machine played the message and Raquel thought Del had been having an affair all these months. She threw stuff at Del. 12 floors down Bev could hear the commotion and smiled to herself, implying that Del was right all along, and that Bev had planned revenge for Del giving her the elbow. Del and Raquel later reconciled.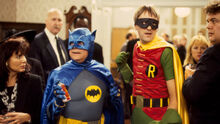 It has been 3 years since Del and Raquel's relationship problems reached a dramatic head in "Fatal Extraction". Del and Raquel have made up since then. By late 1996 Del was 51 and Rodney was 36. Rodney and Cass were
still trying for a baby. During this time Del is trying to sell some radio alarm clocks that go off anytime and some crash hats that some git has sprayed red. Business is not doing too well. Also Del's application to the council to improve the kitchen units has been rejected. Del gives Rodney his birthday present; a chunky gold ID bracelet that says "Rooney" much to the disbelief of Rodney but Del reassures him that it says "Rodney" and that it is just copperplate writing.
Del and Rodney go to Sid's Cafe for breakfast and meet Boycie and Trigger, who is boring Boycie to death with his story on the medal he recieved for a lifetime of road sweeping.
A few hours later Del arrives back at the flat. He is stood in the hallway and overhears Raquel on the phone to someone saying that she has not seen them for years, and that she will have to tell Del the truth, and that she still loves this person she is on the phone to, causing Del worry that she made contact with an ex lover. Del comes in and pretends nothing is wrong and Raquel says she needs to tell him something. She has had a letter from her mum and dad, she has just got off the phone to them. Del is mightily relieved but hides it. Raquel arranges to go and see them at the weekend. Del tells his son Damien that he is going to see his grandparents at the weekend with his mum.
A few days later, since Raquel is in Milton Keynes and Cassie is in Spain, Del and Rodney arrange a night out as Del has heard at The Nags Head about another pub's publicans ball at his house and the first prize is a stereo worth £1000 and you have to come as someone famous to be in with a chance of winning it. Del wants to dress up in a great costume to try and win the prize. He says he has already got them some tickets for the do.
That night, they are driving through the high street in Peckham and the 3 wheel van breaks down. Del arises and is dressed as Batman while Rodney is dressed as Robin. Del has a look in the engine to see what the problem is, and uses his cigar lighter as light. Rodney says he could blow them to Kingdom Come. Del says there is a blockage anyway. They decide to run through the back streets and alleys to Harry's house, in the hope no one will see them dressed as Batman and Robin.
Whilst Del & Rodney run through the high street, Councillor Murray gets accosted by 4 muggers who wrestle her for her handbag and briefcase. The 4 muggers and Councillor Murray look on as Del and Rodney are running down the street dressed as Batman and Robin and all of them think they are the real duo. The four muggers leg it into the night and Del sees Councillor Murray and says he is Del Trotter, the man whose council grant was rejected. Rodney cuts in and says "Del! Let's go!" and the two resume their journey. By then the muggers are long gone. They get to the do dressed as Batman and Robin but no one else is dressed in any costumes. Boycie says Harry died yesterday. Del is shocked but soon says "I suppose the prize giving is now off".
A few days later Del and Rodney are in the market and see an old lady being attacked in full view of the market traders and punters and go after the 4 muggers but not before telling someone to call an ambulance and the police. The gang of muggers are the same ones that tried to mug Councillor Murray. Scott, Dawn, Kevin and Gary. Del and Rodney run through the back streets of Peckham after the muggers. Rodney ends up chasing Gary down a dead end street and sees the evil look on his face and Gary the mugger starts chasing Rodney, only to be knocked out by Del Boy who has seen them. The muggers are then arrested.
A few days later Del recieved a Bravery Award and is happy. Rodney is not pleased as he never got a medal. Del says that is because Rodney was running away from them. Rodney tries to excuse this as luring them. Councillor Murray thanks Del for saving her life and she says she may return the favour. Del has an idea.
That night the Trotters have a celebration back at the flat. Albert reads the newspaper and says that Rodney is mentioned "Mr Trotter was aided in the capture of the muggers by his younger brother Rooney". Rodney says Cassie is pregnant and Del then says it is a triple celebration as Councillor Murray has approved his council grant to do up the kitchen. Del and Rodney toast each other.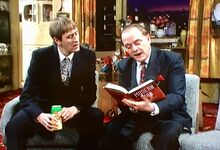 Following this, Del bought a book called Modern Man and also bought Raquel a new dress, well as good as, and he has done his bit for charity. In addition to this, he sold Dr Singh some out of date paint. Down the pub about an hour later, the Trotters and their friends are getting drunk and buying rounds and Del plays a trick on Mike Fisher after he is told that the slate option has been abolished and from now on punters have to pay for their drinks so Del sells Mike a hairdryer to cover the costs of any drinks they buy. Mike Also says a Dr Singh wanted to see him about some paint he sold him. Del says "If he visits again tell him I have emigrated to New Zealand". About 2 hours later, at about 11pm that night, in bed Del shows off his new silk pyjamas. He and Raquel get chatting and he decides he wants to have a vasectomy so he could reproduce years later when he is rich and famous. Raquel persuades Del to increase Rodney's role at Trotters Independent Traders. Del says he is looking for an assistant in case Rodney has to dash off any time while Cassie is pregnant.
The following morning Del admits things are a bit bleak but is positive and tells Rodney to be. As Del leaves to get his shoes on in the bedroom, Rodney says to Albert that he has seen a job in the paper where someone is looking for an assistant and who is good with computers. He tells Albert he plans to leave Del and work for someone else. Raquel gets a call on the bedroom phone. Del thinks it is the hospital phoning about him having the snip so tells her to act posh. The person on the other end of the phone is Rodney who is applying for the job. Raquel asks him to hold the line. Rodney is unaware he is talking to Raquel who is talking posh. She asks Del if he put an ad in the newspaper asking for someone to help Rodney and Del says yes. He asks who is on the phone and Raquel says Rodney. Del says "Is he applying to assist himself"? He thinks of a way to wind Rodney up.
Del puts on a voice and pretends to be a Welshman called Ivor Hardy. He sucks Rodney in and asks if he can ride a bike when Rodney asks about company vehicle. When "Ivor" asks for his name Rodney says he is Rodney Trotter and "Ivor" asks if he is one of the Trotter brothers and Rodney says he has not got a brother. Del then carries on pretending to be "Ivor" and says he has heard of them, the older one is intelligent but his dippy younger brother is the problem.
Del comes in and Rodney quickly asks "Ivor" to hold on one minute. Rodney says he is talking to Cassie on the phone and Del cons him into telling her he loves her. Rodney quickly says "I love you" down the phone and Del smiles in glee and exits to the kitchen and puts his "Ivor" voice on and says "sorry what did you say" and Rodney says he coughed and "Ivor" says "Oh what a relief for a sec I thought you said you loved me". Del carries on being "Ivor" and gives the job description and then quietly enters the lounge and says in his own voice, "We're always on the lookout for dirty little plonkers like you!" and sits next to Rodney and they both look at each other. Del says he wanted to get Rodney some help now Cassie is pregnant. Rodney softens, saying he did not realise. Del says he is going to expand TITCO and puts Rodney in charge of selling, and he will be in the factories and warehouses and be looking after buying, and if Rodney is selling very well down the market he has got to ring Del in the factory and warehouses on his mobile and say "Del Boy. Buy, buy, buy" and Rodney says "Yeah and you can get on the blower to me and go Sell, sell sell". Del hides his horrified reaction to this stupid reply. Del says what they are doing now is expansion and they go to Sid's Cafe for a fry up.
At the cafe, Del tells Rodney that he's getting a vasectomy, much to his younger brother's disapproval. They see Dr Singh looking through the window and hide under the table until he has gone. Del tells Rodney to keep his vasectomy a secret but as Del leaves Rodney quickly tells Sid that Del is having a vasectomy then Sid tells everyone in the cafe and they all laugh. Sometime later, Del is in a medical clinic, ready for his vasectomy, and Dr. Singh is going to operate on him. Del screams loudly, and wakes up back in his own bed with Raquel. It was a dream sequence. Del then decides to not have the vasectomy after all, and goes back to sleep.
The next day, upon coming back from the market, Rodney teases Del for backing out of the vasectomy asking if he didn't have the balls. But Dr. Singh shows up and demands that Del immediately get rid of the faulty paint he sold him. Del says he will get someone to come and see him tomorrow morning. As the doctor leaves on a motor scooter, Del wisecracks about him not wearing a crash helmet because of his huge turban, which gives Del an idea to invent the Trotter Crash Turban, which is made from a horse riding helmet and Raquel's scarf. Suddenly Albert receives a phone call for Rodney from Cassandra's bank that Cassandra has been rushed to hospital and has suffered a miscarriage.
The Trotter Brothers quickly drive to the hospital and ask the sister about which room Cassandra is in. As Del and Rodney arrive at Cassandra's room in theatre gowns, Del tells Rodney that he has to be comforting and understanding and to talk about the future, not the past or present and not shed a tear, instead to do it in the van on the way home. The Trotter Brothers enter, and Cassandra tearfully says that she's sorry. To Rodney's surprise, Del begins to cry. After a misunderstanding, Del gives the pair privacy and leaves the room sobbing.
As Del enters the waiting room to dry his tears, he is insulted by a drunken man's trash-talking. Del shuts the drunken man up by hitting him square on the jaw, causing the drunken man to sober up. The man says he feels better and thinks Del is a doctor as Del is wearing a hospital jacket and mob cap. Del goes along and says "All part of the service". Now feeling better, Del says to a waiting patient, "I bet you wish you'd gone private now, don't you!" then leaves satisfied.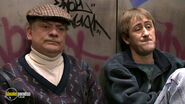 2 weeks later, Albert suggests that they come up with a "counter-worry" to take his mind off it, which leads to Del pretending to be ill, though Rodney barely notices.
Later that day, Del and Rodney are in the lift when it breaks down. After being trapped in there for some time, the Trotter Brothers have a discussion about Rodney and Cassandra's miscarriage. Rodney admits that he's spent too much time feeling sorry for himself since Cassandra lost their baby. Del tells Rodney that it's just a dropped stitch in life's tapestry, which their late mother Joan used to say whenever things went wrong. Rodney agrees and is finally at peace with the whole thing, and Del suggests to Rodney to go home and have a heart-to-heart with Cassandra. Once the conversation is over, Del successfully fixes the lift himself, and gets it working again. Only then does Rodney realise that Del had in fact tampered with the controls, in order to force Rodney to talk. The Trotter Brothers share a hearty laugh.
That evening, Raquel's parents arrive for the meal, and all appears to be going well. However, whilst moving the coffee that Albert has prepared in the kitchen, Del realises that it is actually gravy, and thus Albert's "gravy" that they are pouring on their dinners is in fact coffee. The dinner is ruined, when all around the table politely mention that they are full up. When picking up his car from the Trotters' garage the following day, James - an antiques dealer - spots an old watch engraved "Harrison" on a gas stove. After closer examination, he suggests that it may be the work of John Harrison, the man who designed and built the world's first successful maritime clock in the 18th century.
The watch is examined by experts, and all accept it to be the Harrison "lesser watch", a semi-mythical piece whose designs exist but it is unclear whether the watch was ever made. It goes to auction at Sotheby's and after hearing the opening bid of £150,000, Del promptly faints. When Del recovers, he and Rodney rush back into the auction room, with the bidding still going on. The latest bid is revealed to be £4,000,000 and Rodney, too, faints. It emerges that the final bid was at £6,200,000. When Rodney re-reads the Sotheby's statement in the Trotter Van: they won a £6.2 million fortune. The Trotter Brothers begin whooping hysterically, rocking the van
with their overjoyed lunacy.
Del and Rodney visit Boycie's
car showroom and, unaware of their new fortune, he teases them about having their photograph taken next to one of his Rolls Royces. Rodney, wanting to pay his older brother back for helping throughout his life (including getting over Cassandra's miscarriage), buys the car for Del, much to Boycie's horror. The Trotters then visit The Nag's Head and receive a round of applause and standing ovation from the regulars. After decades of getting up at 4am to flog hooky gear down markets and working until 7 at night, Del could finally relax. He bought a mansion while Rodney and Cass bought a riverside apartment. Del then realised the millionaire lifestyle was not all it was cracked up to be as he had won his millions rather than earned it. Del returns to their now empty flat in Nelson Mandela House, and recalls the memories from the flat over the years, hearing quotes from their mother Joan (from a specially recorded voiceover), their father Reg (from "Thicker Than Water"), and Grandad (from "Big Brother"). Rodney also returns, and Del reveals that he is already beginning to miss the old life as a market trader. Albert returns to the flat to get some of his belongings as well to have one last look, and the three leave, though not before Del has answered a call from Lenny Norris offering them 250 carpet steamers. Del is initially keen, but Rodney reminds his older brother that they are not in the business any longer. Del reluctantly tells Lenny that "Trotters Independent Traders has ceased trading." The three men decide to walk to the local Chinese restaurant for a meal. As they set off, Del states that rather than the end for them, it is only just the beginning as they should now invest their new money in the futures market (making one last claim that this was one of the many things his mother Joan said, on her deathbed). The three continue to playfully argue about this as they walk off into an animated sunrise, as Del proclaims that it is their "big chance", and ending with the closing refrain: "This time next year, we could be billionaires!".
1996-2001 - The Millionaire Lifestyle & Losing It All
The Trotters enjoyed the flash lifestyle, holidaying in Monte Carlo, and living in a posh house in the countryside. Back in Peckham in inner city London, Boycie had to take Prozac due to his jealousy of his friend becoming a millionaire. The Nags Head was a much quieter place without the Trotters are regular customers.
In 2001, they invested in a dodgy South American stock market which crashed.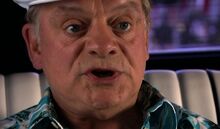 The Trotters were bankrupt and lost the millions they had made on top of the ones they had won in 1996. Del's so called friends in Peckham (Boycie, Trigger, Sid, Denzil etc) all rubbed their hands in glee when they read the newspaper to say that the Trotters were broke again and had lost every penny of their fortune.Del reminisces how they went globetrotting around the world from Barbados to Monte Carlo. Del then says that they were making more money than a royal mint until the stock market crashed. Suddenly everything they had was flushed away, their nice homes, their flash cars, etc. A couple days later, Del and Rodney are driven to a bankruptcy court in a taxi to go to see a barrister called Justin.The pair explain how they were once ordinary market traders until they came across a historic and priceless artifact worth £6.2 million. Del explains how they invested the money in a stock market. Boycie, Denzel, Trigger and Sid have come to act as character witnesses. Mike Fisher, the landlord had invested his savings in the Trotters venture and was in prison for trying to recoup his losses by embezzling the brewery. so Sid is running The Nags Head until Mike is released. Follwing this, Del owed £50'000 to the Inland Revenue due to some bouncy cheques. Del was back to where he was before, he had to come out of early retirement and go back to getting up at 4 or 5am to flog hookie gear down markets all day until 6pm.
Thankfully, Del explains how he never sold his flat at Nelson Mandela House 5 years previously when they became millionaires and although now they were bankrupt, they at least had somewhere to live. Rodney says things got worse, there was more rows and bad luck. Then they explained how they got news their uncle Albert Trotter had died. In flashback scenes they went there and ended up attending the wrong funeral. Rodney and Cassandra stayed with Del at his flat and the whole family just argued and argued due to their misfortune.
Del signs up for and ends up on the game show The Gold Rush in order to win the family £50'000. The show is hosted by Jonathan Ross. Del's chances initially look glum after he gets the first question badly wrong, but fortunately the other two contestants prove to be even worse than he is, and Del manages to reach the "Rainbow Road," putting him in pole position for the top prize. Eventually, Del has to phone Rodney when he doesn't know the answer to a question. While Rodney and Cassie are getting intimate, the phone rings. Jonathan then is put on the phone and says "Hello Mr Trotter this is Jonathan Ross at The Gold Rush Studios". Rodney answers the phone and Jonathan Ross says "Hello Rodney this is Jonathan Ross at the Goldrush Studios". Rodney, thinking it is Mickey Pearce yells an expletive at him until he sees Jonathan on the TV and is shocked to see it is really him. He then starts sucking up to Jonathan, toadying. Del Boy grimaces at Rodney's toadying. Rodney then tries to help Del with the final question, correctly naming the composer of The Child And The Enchantment as Ravel but this answer is not accepted and he is later told "everyone knows Ravel makes shoes". Del is frozen out of the game and has no chance of winning anything, all he has in £1 on him.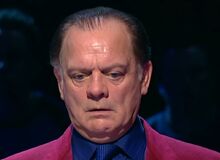 Del runs off into the night after losing. A few hours later, Rodney feels such a plonker for giving the wrong answer. Raquel and Damien come in, they say Del just vanished, leaving them at the studios and they had to get a taxi home. Del then comes in, drunk. He shouts at Rodney for making him lose a £100'000 prize. Del says the £1 was not enough for the bus fare home. He says Rodney is never to borrow his Capri Ghia again.
Del then gets a phone call from the producer, telling them that he actually got the final question right, and will be given his prize money as well as another go on the show. Unfortunately, Del thinks that it's Mickey Pearce winding him up and tells him to give all the prize money to charity and if he calls again he will kick his behind into shredded duck. The producer says Del told them to give the money to charity and Jonathan says "What a nice guy". The episode ends as Del triumphantly proclaims "We're the Trotters, and we're back!", despite the fact he has yet again lost out on a chance to win £100'000.
A year after the Trotters lost all their money, Del has a job as part time driving for Boycie. He is cleaning Boycie's car and spins a yarn to a passer by who knows Boycie and Marlene, that he is from the drug squad. Boycie teases Del over losing his millions and when he leaves the kitchen, Del squeezes a tube of onion puree into his hair gel. The puree and gel is the same colour so Boycie won't know and due to his blocked nose stopping him from smelling.
At the flat, Dels on the phone to Monkey Harris says what he did with Boycie's hair gel and then asks to buy some log effect gas fires and says he will take 20 of them. Rodney reminds Del that he is in charge of Trotters Independent Traders now as Del has been banned from running a business by The Inland Revenue and they still owe them £50'000. Del and Rodney then leave and raquel says there is a letter her from The Seamans Mission.
Del opens it and says Albert has been invited to a naval reunion in a village in Normandy, France.
The reunion is for a troop that Albert was in who went to Normandy in 1944, on board HMS Cod. The Mission does not yet know Albert has died. Del and Rodney say they will go to represent Albert. He wants Denzil and Trigger to to travel with them in Denzil's lorry, to allow them to purchase a large amount of duty-free alcohol which they can sell to Sid at the pub and make some money, and then do more trips. Del tells Denzil and Trigger not to tell Rodney about the scheme.
A week or so later, Del and Rodney are on the ferry going to Calais, France. They scatter Albert's ashes at sea. Several hours later they are driving through rural France to St Clair La Chapelle, the village where Albert's old war mates are going to, to attend the reunion. They park up and Del as usual gets his French phrases wrong when introducing himself. An old man overhears them say Trotter and asks if they are related to Albert. The old man is George Parker, an Irishman. He sailed with Albert in the war in 1944. George says he is the only one in the fleet on HMS Cod who have turned up. He says all the others are either dead, in old people's homes, or could not be bothered, as it is almost 60 years later. George is saddened to hear the death of Albert.
An hour or so later, George is shown a photo of Albert and says it is the right Albert Trotter. George says how the ship crashed and the troops all ended up in this village and while there, Albert was a ladies man and kept himself busy. And George says Albert and some others escaped and got back to England when the French resistance rounded them all up one day. Del and Rodney then notice lots of bearded men, aged about 50 to 58, who look just like Albert. Del says they should rename the place "Trottersville".
On the way back to the ferry port at Calais, Del and Rodney say how Albert has put it about all over the place, and how he met a Middle Eastern woman in the war. At the ferry port, Rodney notices Denzil and Del pretends to be surprised to see Denzil in France at the same time. They then see Trigger, and Rodney realises Del is up to something. Del says he is doing a few booze cruises as they need the money. As they load up they all forget they did not put their watch forward an hour to French time and there is only half an hour until the ferry leaves. Del quickly hijacks a forklift truck and he loads the booze onto the back of Denzil's lorry. They then head back to England.
That night, Denzel and Trigger are unloading the packets of booze into Del's garage. Up in their flat, Del and Rodney are celebrating their safe return from France. Rodney accidentally mentions Denzil and Del says they bumped into him over there, it was a coincidence. Down on the estate, 12 floors down, Denzil and Trigger find an illegal immigrant in the back of the lorry and inform Del. Del admits to Raquel that they need the money to do the booze cruises. Him and Rodney go down to see Denzil to discuss what to do with the immigrant. Del suggests they just let him go or take him to an immigration centre in Croydon, London. They then agree to take him up to the flat. Denzel and Trigger carry on unloading before going home.
Del Boy and Rodney bring him up to the flat and introduce him to Raquel, Damien, and Cassandra as "Gary", a friend who Rodney met at evening school. But the immigrant says "Gary", and Raquel realises he is an illegal immigrant. Boycie then turns up asking to stay the night at the flat because a gas leak from the log-effect gas fires Del sold him has filled his house with gas and the fire brigade has evacuated the entire road. Marlene and Tyler are staying at her mother's, who won't allow Boycie to stay because of a row at the wedding caused by the onion puree Del squeezed into Boycie's hair gel. Feeling guilty, Del reluctantly allows Boycie to stay. He then feeds him some curry, which is so hot it burnt "Gary"s mouth.
A few days later, down the market, Boycie says he has been given the all clear to move back into the house. Boycie wants Del to drive him to Paris so he can sign the contract to make him a millionaire. Rodney suggests they could take Gary with them and drop him off on the continent. Boycie says Damien took Gary to play football with some friends, and that Gary was last seen hitchhiking around The Elephant And Castle and has gone.
A day or so later, Del drives them in a van as he wants to pick up more cheap alcohol. At the flat, on the news a news bulletin says that the missing billionaires son has been found, it is "Gary" and his real name is Rashid Mamoon. He says to an interpreter that he was kidnapped when loading up a lorry in France and was taken to an apartment. He had no idea where it was and was kept there 4 days and night, and a man with a large knife guarded him at night, and his head smelt of onions. The police are searching for "The Gary Gang" and they may have South London connections. 3 mugshots of drawings of Del, Rodney and Boycie appear on the TV screen as the news bulletin continues. These are drawings of the descriptions given by Rashid to the police.
In Paris, Boycie meets with Mr. Mamoon who is the billionaire business partner of Boycie. Mr Mamoon says he has always admired the British and his grandmother met an English sailor in the war. Del and Rodney look at Mr Mamoon and see he looks like a younger version of Albert Trotter, and must be his illegitimate grandson. Mr Mamoon introduces them to his son, who is "Gary" aka Rashid Mamoon. Rashid panics Believing the trio are there to demand a ransom, Rashid claims Boycie and the Trotter brothers are the kidnappers. Mr. Mamoon calls the police and Del, Rodney and Boycie are arrested for kidnapping. Boycie asks Del and Rodney if they can smell onions. Del and Rodney both say "Shut up" to Boycie at the same time. 
The Trotters are still looking for £50'000 and the Trotters are still in financial straits. Del visits his mother's grave and talks to her. She had a new huge obelisk bought for her when they were millionaires for the past 5 years. Del says that his friends have been helping him find ways to make money, Trigger has been inventing a back scratcher and when he takes the patent out he shall put it in Del's name. Del and Rodney later come up with an idea, to make a Hollywood film. They get drunk and Del suggests Harry Trotter. They just have a few days before they get evicted and they need to make money fast.
Sid was still running the Nag's Head in Mike's absence while in jail for fraud. They got chatting about the old beanos to Margate and after the last one in 1989, the coach company refused to do business with them any more. Sid lent Rodney a photo from the first Jolly Boys' Outing in 1960. Rodney had it enlarged but saw a photo of Freddie Robdal in the picture, and that Rodney looked the spitting image of him. Rodney said he had suspected for years. Del later saw the pic and knew Rodney was having it enlarged and worried he would see Freddie's face. Del said he also had suspicions as when he was 20, his 6 year old kid brother was taller, and many people knew Freddie was friendly with their mother at the time Rodney was conceived. Albert had left Del and Rodney £150,000 in his will, which put them out of debt, and Rodney became a father to baby Joan Trotter Jr.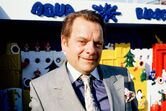 A few days later, after paying off what they owe, Del pulls up to Peckham Cemetery to find Rodney talking to their mums grave about Freddie the Frog and if he loved him, as well as asking to thank Uncle Albert if she sees him. Del arrives and asks Rodney if he came up with a name for his daughter. Rodney hints at Del to look at their mother's grave, which now reads: "Here lies Joan Mavis Trotter. Fell asleep 12 March 1964. Wife of Reg. Mother of Del Boy and Rodney. Grandmother of Damien and Joan." As they prepare to leave the cemetery, Rodney asks Del if he is anything like his father, Freddie the Frog. Del replies firmly by saying that Robdal was "a womaniser, a home-breaker, a con-man, a thief, a liar, and a cheat... So no Rodney, you're nothing like him." The Trotter Brothers then leave the cemetery and drive home to Nelson Mandela House with a new Joan Trotter for the world. Rodney also announces that he has no intention of continuing to write his movie, which Del gladly agrees with.
According to his autobiography He Who Dares, following the events of Sleepless in Peckham, Del put away a large chunk of his money for a rainy day, ploughing the rest into a chipment of Hungarian-made satnavs from Monkey Harris, which sold like a charm, though later discovered that they spoke every language but english.
It was around this time that he & Raquel spent a couple of weeks down on the Hampshire coast in Uncle Albert's caravan, leaving Damien behind to stay at Rodney's. Due to Albert having a timeshare deal with Elsie's son & wife, they were constantly trying to convince Del to sell it and split the profits, but he always refused as as Del considered it his last connection to Albert. Plus it came in handy when things got on top and he had to keep his head low.
Some time later, Del & Raquel were called into Damien's school by the headmaster due to Damien flogging his own kebabas aroudn the school in rise of Jamie Oliver's healthy meals becoming more prominant in schools. This meeting resulted in Damien receiving a 2 week suspension.
When Rodney & Cassandra had started a programme called "The Law of Attraction, they gave Del & Raquel a couple of DVDS to help them gain a better picture of the finer details of how it all worked. After getting Damien to research it on google, Del was blown away by the size of the programme. As a result, when when Rodney & Cassandra next invited them to join one of their "Positive Self-Visualisation" classes, he & Raquel jumped at the chance.
Although he doesn't appear in the show, Del Boy is referenced various times over the course of the series. According to Boycie, just before the series began Del Boy was at his Showroom and sold him 33 bottles of latvian chardonay as well as one of the Satnavs he'd bought from Monkey Harris years prior that later turned out to not work properly, causing the Boyce family to get lost on their way to Shropshire.
In 2009, following the "deaths" of The Driscoll Brothers, Del was among many people in Peckham surprised to see the return of Boycie and his family returned to Peckham a couple of months later. It's unknown what happened to their farm in Shropshire but the change of lifestyle was noticeable immediately, with Del Boy refering to him as looking like a ploughman's lunch. Still, Del thought it was good to see him and know he and his family were alright (He Who Dares).
During the UK recession, Trotters Independent Traders got a bit of a shot in the arm as people started shopping around looking for quality goods at knock down prices. However, Damien managed to get his hands on a consignmnet of flat screen TVs form a Lithuanian contact who'd been earning a living as a clown at children's parties. These TVs were selling very well to the point that the Trotters couldn't keep up supply.
Some time later, Del & Rodney signed up for Dragon's Den, where he considered pitching the Trotter Groom Master, the busy man's one-stop gadget for looking his best. It was a handy, brick sized automated device for dispensing the various grooming products that a hard working bloke needs, all at the click of a button. Del had actually created a few prototypes to show to the panel and even gave one to Denzil as a birthday present. Instead however, he pitched the Trotters Crash Turban that hadn't seen the light of day since 1996 "to play it safe". Despite Rondey modelling the prototype in a series of potentially hazardous test situations they'd rigged up in the studio, the panel was not impressed by it. After hearing some harsh criticism from Duncan Valentine, one of the panelists, Del went in for a punch and accidentally hit Deborah Meaden after tripping on one of the sandbags he'd used to test the crash helmet. Thankfully he was able to patch things up with her without going to court by selling her a box of top-end lingerie that he had in the back of the Van.
Beckham In Peckham (2014)
In March 2014, over ten years since the events of "Sleepless in Peckham", Del Boy was still trading at almost 69 years old. Del Boy is in Peckham market, trying to sell "Golden Balls" underpants that are supposedly endorsed and signed by David Beckham, with Rodney serving as a less-than-enthusiastic model, who did so in return for
Del Boy securing a bouncy castle for the birthday party of one of Beckham's children. According to his autobiography He Who Dares, Beckham invited Del and his family to the do, which pleased Raquel & Cassandra. However, they nearly had an embarassing moment when Damien was cuaght behind the ghost train with one of the girls from little mix, but he made himself scare sharpish and nobody made a big deal out of it. During this oarty Rodney & Del met Elton John, upon which Del rememebred he had some old wigs that he then offered to Elton incase his transplant wasn't successful. He declined the offer but Del gave him his card just in case.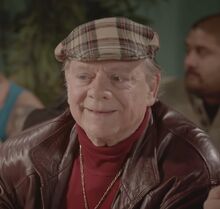 Back at the market, after failing to sell any of the underpants, the Trotters retreat to a nearby cafe, where Rodney complains about Del's treatment of him. Del
apologises, mentioning several incidents where he had mistreated Rodney. Sharing the table with the two is David Beckham, who it turns out actually has endorsed the underpants. The three briefly chat, including Rodney and Beckham discussing their favourite artist before Beckham gives Rodney tips on how to model underwear effectively, advising him to "glide" and "oscillate." Later on, Del is again trying to sell the underpants, with Rodney putting on a bizarre, vaguely feminine walk, and being even more angry at Del than he was before. Beckham is discreetly watching this, when a young boy walks up to him, and asks him if he's David Beckham. He says that he is, and signs the boy's football, but says not to tell anyone he is there, as he does not want too much attention. Beckham then attempts to lean back on a goods cart, but a trader moves it away while he isn't looking and he falls to the ground, drawing the attention of everyone in the market, with Del and Rodney remarking "What a plonker!" and the pair start packing away their stuff. After this, during the summer of 2014 Del decided to join the Peckham Rye Golf Club with Damien, but he soon enough lot interest in it, instead livening it up by challeneging Damien to a buggy race (He Who Dares). Damien won, but only because a fox got in the way and forced Del to swerve into the chairman and his missus, leading to a lifetime ban form the golf club.
A few days later, Del decided to take aleaf out of Rodney's book and began painting, which he would do on the balcony because the paint fumes would cause Raquel to take a funny turn. For christmas 2014 he presented Rodney with a portrait of him that he had made as a gift. Rodney was so happy with it made him feel nauseous, which, for an artist, Del believed was the highest form of praise you can receive. However, on the way home the painting fell out of ht eboot and was mangled by a council gritter, but Del felt reassured that he could always paint them another one.
2015
In 2015, Del considered the idea that it was time to retire. Not because he's incapapble, but because he's had a decent innings, and he considered it time for Damien to step up to the bat. Del also mentioned that he would turn 70 this year, thus confirming his year of birth as 1945. He then admitted that he started to really feel all the little twinges alot more once he reached 70, with the occasional afternoon catnap turning into deep, five-hour-long oblivions and even became a fan of hobnobs, which was a shock to him.
A short time later, Del bumped into Denzil in passing, who was suffering from the return of his piles from sleepless in peckham. Del suggested that flouride was apparently good for reducing swelling, though eh couldn't rememebr if he read it somewhere or if Damien had told him. This backfired as he later received a call at 1 in the morning from Denzil, who had taken his advice and was now in agony. Feeling oartially responsible, Del rushed over and drove him to A&E. After dicsussing Mike Fisher's current status as living in the Isel of Wight, Del conisdered one day hopping on a ferry and paying him a visit so they could exchange notes and talk about narrative arcs.
The transition to retired life wasn't easy for Del, he tried out amatuer dramatics with Raquel to spend more time with her but she wouldn't let him. Rodney suggested he make a bucket list, which Del misinterpreted as a literal list of buckets he owns. He next tried Ancestry.com which Boycie had suggested to him but he struggled to find Grandad Trotter and was soon banned by an administrator on the forum after getting into a row. The last time Del saw Boycie he was considering getting a nip 'n tuck. Del suggested he have his whole face done and Boycie, in his vanity, took it on board.
2015 was also the year that he published his autobiography He Who Dares, an act he did that to him felt like just what the doctor ordered, as he felt that he needed to pour his onto the pages: seventy years if taking knocks and getting right back up again, making money, losing money, making money again, going from rags to riches, back to rags, back to rich(ish). It's considered by Del to be the perfect way to wrap up a working life and leaves him free to walk away from it all. A week before completing his autobiography, Del was contacted by Ronnie Nelson to annouce that he too had retired, but that one of his old contacts had turned up with a load of touchscreen tablets which worked well until they overheat to hot temperatures. Despite this, Del was optimistic that he could ocmbine these tabkets with a load of vinyl gloves somewhere that if combined together would be a win-win scenario, showing that even in retirement he still had his traders mindset. Despite this, he didn't go through with it as he admitted to himself that it's over now and he's cream crackered; he'd passed the mantle on to Damien now and it was time to rest, remaining optimistic that his son could become a millionaire the next year.
Personality
Del is a lively character, most noted for his happy-go-lucky, confident persona. Whilst not always being successful, his general confidence and often forcefulness often convinces people to believe in him. Starting with the sixth season, Del Boy became a stereotypical yuppy of the late 1980s, pretending to be a lot more financially successful than he really is, which fit in well with him always trying to associate with the higher classes of society but clearly being rooted as working class.
Del also has a rather sensitive side to his personality, particularly for his family. He is not always so keen to express his love his family and loved ones, but in numerous episodes this side is bought out, such as in "Diamonds Are For Heather", Strained Relations", "Dates" and "Time On Our Hands".
Whenever Del wants to convince Rodney of taking part in some scheme, he likes to claim that their mother said something about it on her deathbed in order to induce guilt in Rodney. Some of the things Del has claimed that "Mum said to me on her deathbed..." have included:
Please give little Rodney of all of the encouragement you can.
Make him feel normal.
Send Rodney for the fish.
Never stop believing.
If you and little Rodney ever become millionaires you must invest.
In the episode It's Only Rock and Roll Rodney rightly declared that "Whatever the subject is, Mum had something to say about it on her death bed. She must have spent her final few hours in this mortal realm doing nothing but rabbiting!"
Personal life
Family
Del's mother Joan died in 1964 after an apparently long string of illnesses. Two months afterwards, his lazy father Reg left, taking most of their money and even Del's birthday cake, leaving a teenage Derek as the sole breadwinner of the abandoned Trotter family. Del's grandfather was not up to taking the lead, his best efforts having failed, so Del was left to look after him and Rodney, his younger brother, who was born fifteen years after him in 1960.
Del lives with his brother Rodney, his "significant other" Raquel, and their son Damien on the 13th floor of the fictional Nelson Mandela House in Peckham, London.
Relationship with other characters
Del has had many girlfriends over the course of the series and his friends include Trigger, Denzil, Boycie, Marlene and Mike. His greatest enemy is Roy Slater. Derek is optimistic but although not intellectual he is quick witted, and frequently gets Rodney into trouble. In "Wanted", when a mentally unstable woman accuses Rodney of attacking her, Del makes a joke of it and says that the police have named Rodney "The Peckham Pouncer". Del is afraid of doctors and dentists. His favourite song is "Old Shep", as heard in "Diamonds Are For Heather". He believes he is fluent in French when in fact is hopeless at it (he gets bonjour and au revoir mixed up). Del can't swim (he has a certificate, but it doesn't belong to him) as revealed in "Miami Twice", or fly a hang glider very well as seen in "Tea for Three". Despite being not very bright, a prime example of this is the lettering on his van which reads the Trotters Independent Traders Co but the van should read Trotter's Independent Traders Co., with the apostrophe and the full stop after a shortened word. Though Del does have a heart of gold at times, such as when he tried to help Rodney get over his wife Cassandra's miscarriage, which resulted in the loss of their first attempt to have a baby. He never hesitates to remind people about how he practically brought Rodney up on his own after their mother died and their father left, often using this fact against Rodney to gain the moral high ground whenever the two of them have an argument about anything.
Career
Del works as a market trader, running his own company — Trotters Independent Traders (T.I.T.Co) - either from out of a suitcase or out of the back of his bright yellow Reliant Regal. With a never-ending supply of get-rich-quick schemes and an inner belief in his ability to sell anything to anyone, Del embroils 'the firm' (as he calls the family business) in all sorts of improbable situations. It is this unwavering confidence that led to his oft-proclaimed but rarely realised ambition "This time next year, we'll be millionaires!" Del's business acumen is probably best described by Rodney in the episode "Mother Nature's Son". During a time when Del is feeling depressed about his financial situation, Rodney states that "The old Derek Trotter could smell a fiver in a force 9 gale. They used to say that if Del Boy fell into a Viper's Pit, he'd come up wearing snake skin shoes."
Although he maintains a tough exterior, family means a lot to Del. He still mourns the death of his mother and runs T.I.T.Co with his younger brother, Rodney. Del takes great pride in having raised Rodney after their mother's premature death and has never forgiven his father for running away when Rodney was just an infant. Despite their often minimal income, Del insists on caring for his elderly Grandad. When Grandad died, his role in the family trio is taken up by his younger brother Albert, who received the same level of respect (and light-hearted abuse).
Del's phrases
John Sullivan's inspiration for Del's daft foreign phrases comes from source bottle to clothes's label, says John. "Del would read things, think that they were impressive and then he'd start to use them, very inappropriately." Other words, like cushty - which means great or smashing - is an old London saying which comes from Britain's colonial days when posting to Custibar in India was considered to be easy. Lovely jubbly comes from an ice lolly called Jubbly, popular in the 1950s, which was advertised with the slogan "Lovely Jubbly".
Here are some of the best of the rest, and what Del means when he uses them:
Fabrique Belgique: I agree.
Plume de ma tente: to be used when he's exasperated, used instead of Gordon Bennett.
Bonjour: Used to mean goodbye.
Au revoir: used to mean hello.
Twonk, Dipstick, Plonker, Pranny, Div and wally: All mean idiot.
Allemagne dix points: Such is life.
Noofter or Woofter: A gay man.
Pucker (pukka): Perfect.
Money terms:
Grand: £1000, Monkey: £500, Century: £100, Pony: £25, Score: £20,Dounce in bunce: £2000 in cash.
Memorable Info
First Line: "You two at it again are you?" to Rodney and Grandad in "Big Brother".
Final Line: "What a plonker" about David Beckham in the "Sport Relief Sketch 2014"
Confusion over age
Del's year of birth is contradicted in several episodes. In "Sleepless in Peckham" (2003), Rodney shows Cassandra a photo of the 1960 Jolly Boys' Outing, and says Del was aged 15, making his year of birth around 1945 (although this is acting on information given to him by Sid who was only estimating Del's age). In "Go West Young Man" (series 1, 1981), Del claims to be 35, giving him a birth date of 1946. In "A Losing Streak" (Series 2, 1982) and "Thicker than Water" (Series 3, 1983), Del claims their father left in 1965 on his 16th birthday, making his birth date 1949, which would have made Del 32 around the time of series 1. In "Tea for Three" (Series 5, 1986), Rodney tells Trigger's niece Lisa that Del's 46th birthday is coming up, making Del's year of birth 1940 (in real life David Jason's year of birth), however the context in which the scene was acted gave the impression Rodney was lying to give the impression Del was older than he actually was. The episode "The Class of '62" (Series 7, 1991) sees Del and friends attending a class reunion, suggesting a birth year of 1946 or 1947.
The prequel drama Rock & Chips set in 1960 shows Del at 15 years of age, this is confirmed in the dialogue between the P.E. teacher and Del's gang. The teacher complains about the boys having to stay on another year due to a change in the law, this is in reference to the change in school leaving age of 1960 when it was raised to 16. This, however, is at odds with "Big Brother" (Series 1, 1981) in which Del states to Rodney that there is thirteen years age difference between the two. If this had been the case, then Del should have been 12 or 13 in Rock & Chips, suggesting a birth year of 1947 or 1948, as opposed to 15. A further dispute is that Boycie, Trigger, Denzil, Roy Slater, Jumbo Mills, and Albie Littlewood are all the same age as Del at the time Rock & Chips was set, making their birth years 1945 instead of 1948. On several occasions Del refers to them as his old classmates at the old Dockside Secondary Modern when clearly he would have been 2 or 3 years above them in school [if he was born in 1945]; and Slater's mother Ruby even informs Albert in the episode "To Hull and Back" that Del and Roy sat next to each other in class.
David Jason
In the original Only Fools and Horses series (1981-2003), Del was played by David Jason in all episodes. At the time of his casting, Jason was best known for his role as Granville in Roy Clarke's popular sitcom Open All Hours, opposite Ronnie Barker. Ray Butt was the only crew member sold on Jason being Del, as he saw Jason playing Granville in a repeat of Open All Hours. Jim Broadbent and Enn Reitel had both turned down the part. Jason was cast after a read through with Lennard Pearce and Nicholas Lyndhurst. Jason retired as Del aged 63
Gallery